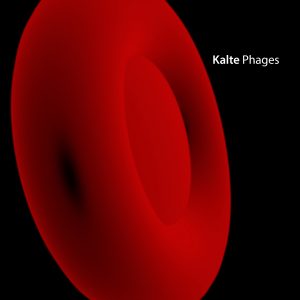 We are very pleased to announce the release of our latest album, "Phages", a collection of new music to usher in the second decade of Kalte's work creating abstract ambience.
Alternative biology, improbable terrain, and unfathomable climates are all present in this latest work, combined with the classic sounds of glacial movement and xenomorphic disturbances that have defined the Kalte sound since it's inception.
"Phages" is our sixth release since forming in 2008. Heavily influenced by chemistry, cryogenics, and alien geography, we continue to expand on our theories and explore the sounds of science…
"Phages" is available now for streaming or PWYC download on Bandcamp.