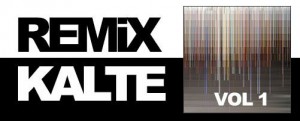 Are you a musician, producer or ambient artist? Would you like to remix, re-envision or re-create some of our material?
We thought we'd share a few of our raw samples that we have created over the past 10 years for you to download and have fun with.
Download link (30Mb):
http://www.kaltemusic.com/kalte_remix_packs/Kalte_The-Lanthanide-Series_Remix-Package.zip
If you do end up producing some music using our samples — perhaps by writing a new piece or incorporating them into your own material — please post them and let us know because we'd love to hear what you come up with!
And don't forget to tag them with #10yearsofKalte!