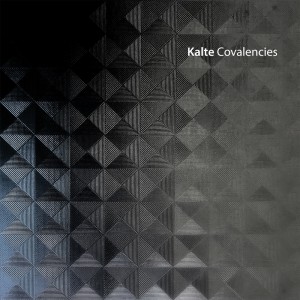 During Winter 2018, we started work on a new album. Originally our plan had been to look back at some of our earlier work and rerecord some of the material, thinking that we could apply current methods and thinking to older tracks and make something new out of them. We were quite excited about revisiting everything, but somewhere along the line a lot of the ideas that we had led us in completely new directions, and before we knew it we were working on new material again.
The new songs had a particularly slow drift to them, a gradual shifting of sounds that felt almost glacial in nature. Where past releases had featured music where the listener had the opportunity to explore the soundscape at their own pace, the new music had a tidal quality where the listener was swept along through a range of sound. And the more that we traveled alongside those songs, the more obvious it became to us that we were headed in the right direction musically, hitting all the right themes and ideals we had established in the early days of Kalte, while still building further and expanding on them. In many ways, this new release felt like a culmination of all of the work that we had been doing since we first started trading sound files and coming up with a project vocabulary all those years ago.
When recording was finished, we started the Naming Ritual again, and decided on "Covalencies" as a title. In addition to having a molecular association that connects it to "The Lanthanide Series", "Covalencies" refers to the sharing of electron pairs between atoms, which also serves as an analogy to the sharing of ideas, themes, and methods found throughout all of our work from 2008 to this release. Needless to say, we're really pleased with this album and we think that it stands as a nice bridge between our first decade and what we plan to do musically in the future.
You may be wondering at this point, what ever happened to the idea of remixing or rerecording some of the older stuff? When is the Kalte Remix Album gonna come out? Well, we can't answer that definitively right now, but it's in the pipeline so that's something you can look forward to hearing when it's ready…